A few years back, I published a LinkedIn article called, "Be Your Own Unique and AMAZING Self: Make Your LinkedIn Profile Your Own!" after someone reached out to me, on LinkedIn and said she wanted to develop a training partnership.
She then told me that she had looked at my LinkedIn profile and copied exactly what I had on my profile and did the same on hers. She said, she "just changed some of the words."
For some reason, she thought that was okay, but actually, it was not.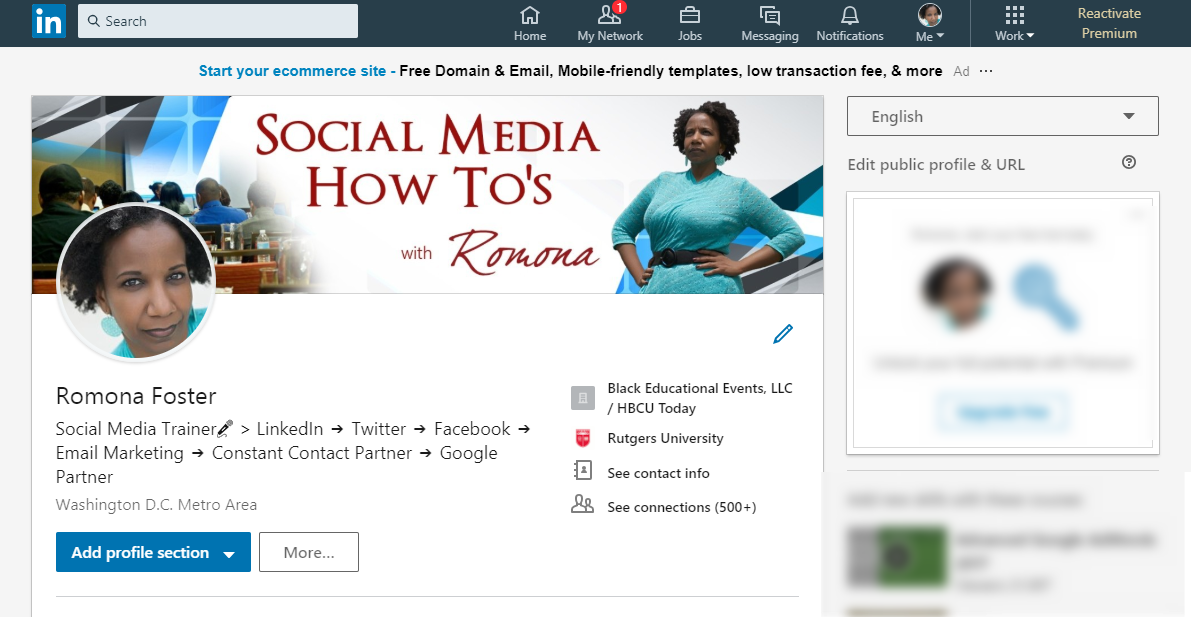 Now, why was that not okay?
For one thing, we are in completely different professions. It was not really possible for her to use my profile, and it make sense.

Copying anything from someone else, whether it's a LinkedIn profile or competitor's website, does not help you establish credibility.

For me, all trust for that individual was gone, which meant I was not interested in any type of partnership.

Also, you want to be sure that you are portraying yourself and not someone else.
Each of us has our own unique qualities, and people that want to work with you want to know what is unique about YOU. They want to know what YOU have to offer them, how YOU can help them, and what sets YOU apart from everyone else in your industry. (The why should I hire you for your services and not your competitor.)
As you can imagine, I was surprised that someone would openly admit that they did something like what I mentioned above. I can't change that it happened, but I can do my best to make sure you don't feel like you have to do the same.
My job is to help you create a LinkedIn profile that will get you seen and connected with the right people.
I can do this by providing you with a LinkedIn makeover that includes: a customized LinkedIn profile and FREE 60-minute LinkedIn training or consultation that will show you how to use LinkedIn effectively.
So, how do we get started?
Click here to purchase your LinkedIn makeover.

I will contact you either via phone (my preference) or email (if you prefer) to fill-in a LinkedIn questionnaire.

The process for building your LinkedIn profile will begin.
It's that simple. Now, go ahead and click here to get your own unique and AMAZING LinkedIn profile!
Romona Foster is the Social Media Trainer and Consultant at Social Media How To's with Romona. Romona teaches small businesses and nonprofits how to use Facebook, LinkedIn, Twitter, Instagram, Google My Business — and the best practices of Email Marketing, Online Marketing, Affiliate Marketing, and Personal Branding. She is a featured contributor with Business2Community and is a Constant Contact Community blogger.