Today, when I attempted to delete a photo from Google Photos, I received the following message:
Delete Item Permanently? Your [Google Pixel] device's trash is full. If you delete this item, it will be removed permanently from your device & account.
My Android then prompted me to either 'Cancel' or 'Delete Permanently.'

Ruh Ro! What to do next? I Googled how to empty Google Pixel's trash of course, but only one response yielded the grand prize winning answer!
After searching numerous responses, I found this response in the 'Google Pixel Phone Help' forum from Nikhil Rastogi, a Google Platinum Product Expert.
My [Google Pixel] photo trash is full how do i empty it?
Nikhil's response was sweet and to the point.
Hi Maureen,
You don't have to go into Settings app. You have to open the left menu in Photos app and select trash, then empty it …
That was the shortest, most helpful and accurate response that I saw!
Now let me give you step-by-step directions on how to empty your Google Pixel trash:
1. Go to Google Photos on your Google Pixel.
2. Click on the 3-bar menu icon on the left (also called the hamburger menu).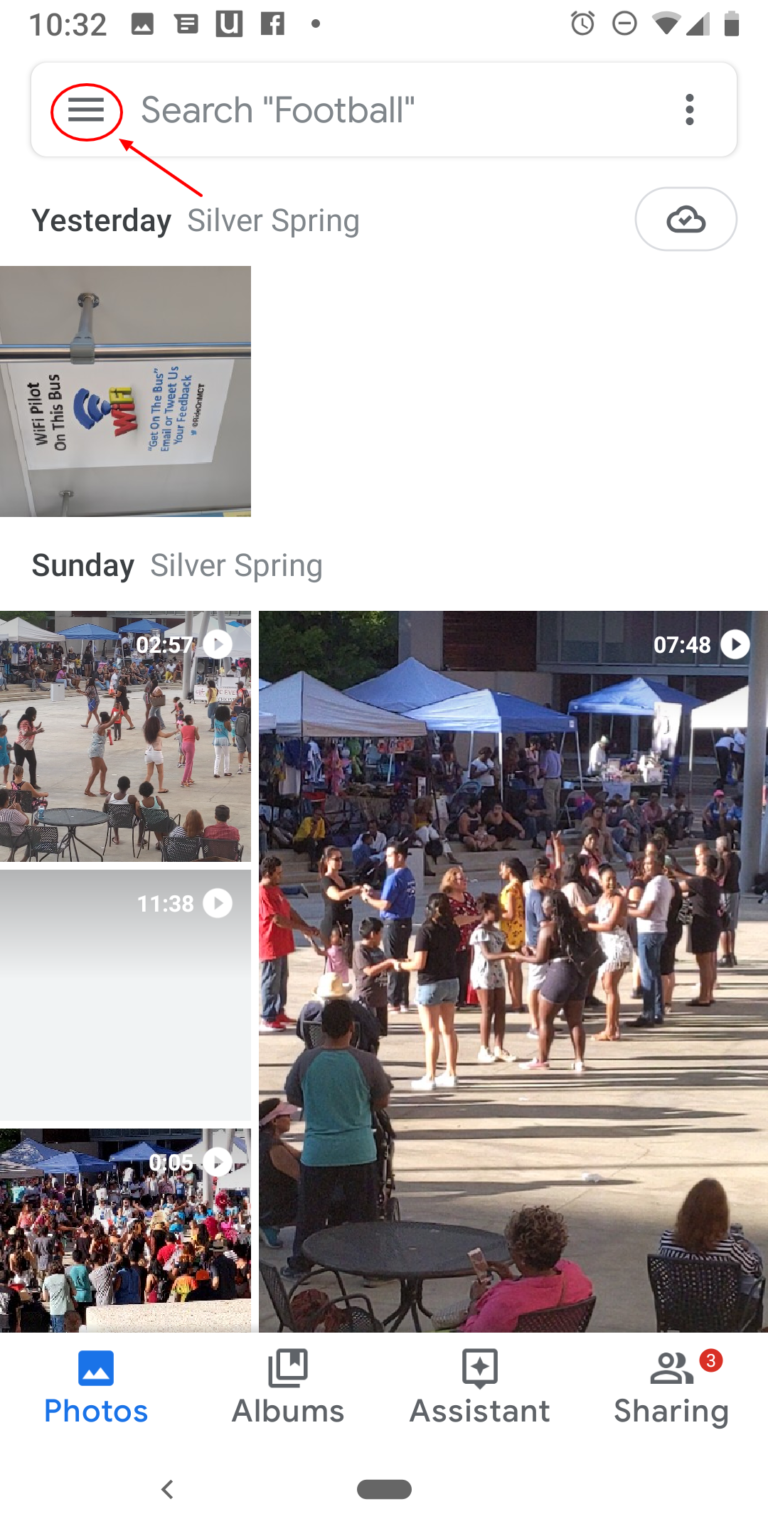 3. Click on 'Trash.'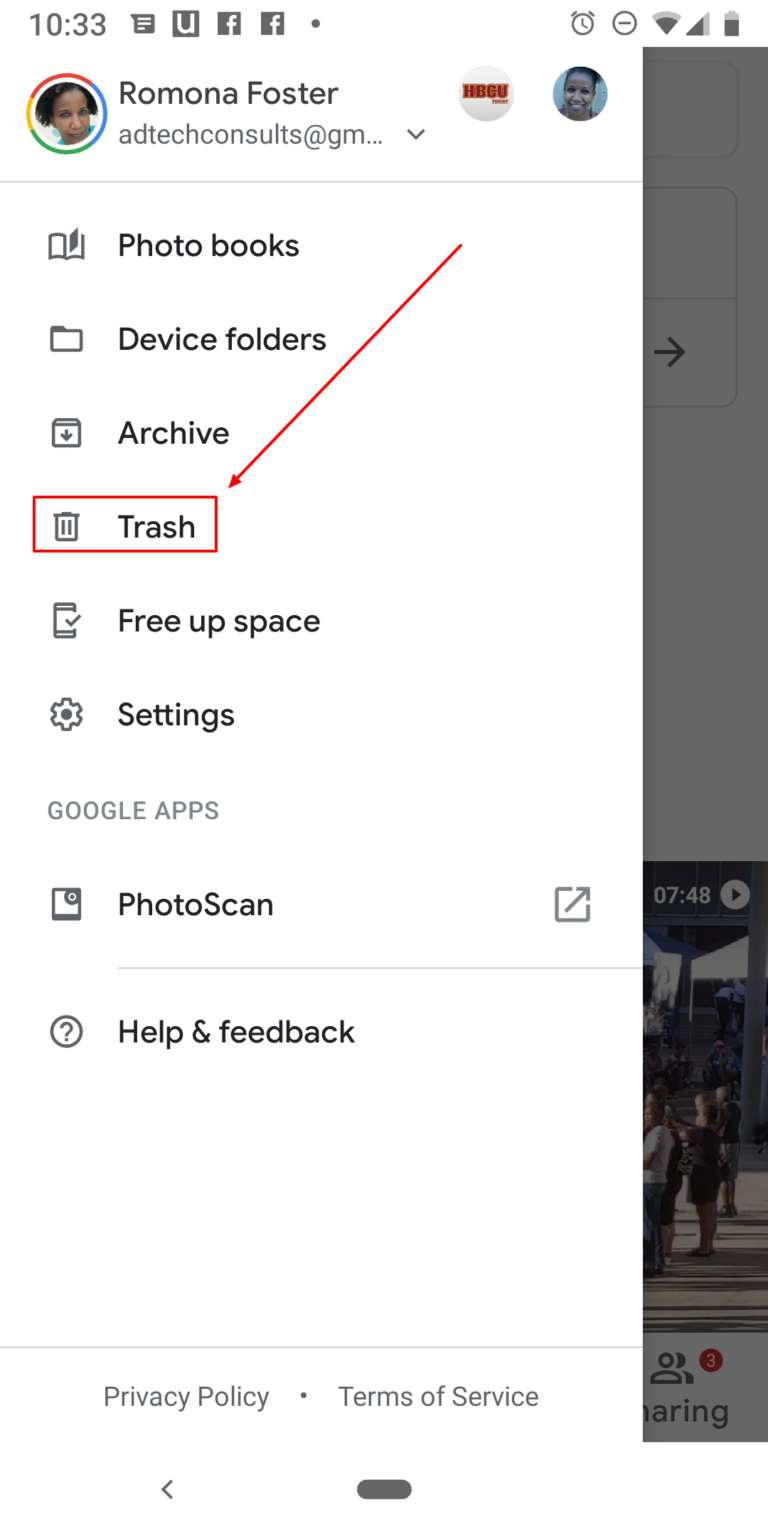 4. Click on the three vertical dots in the upper right hand corner, and select 'Empty Trash.'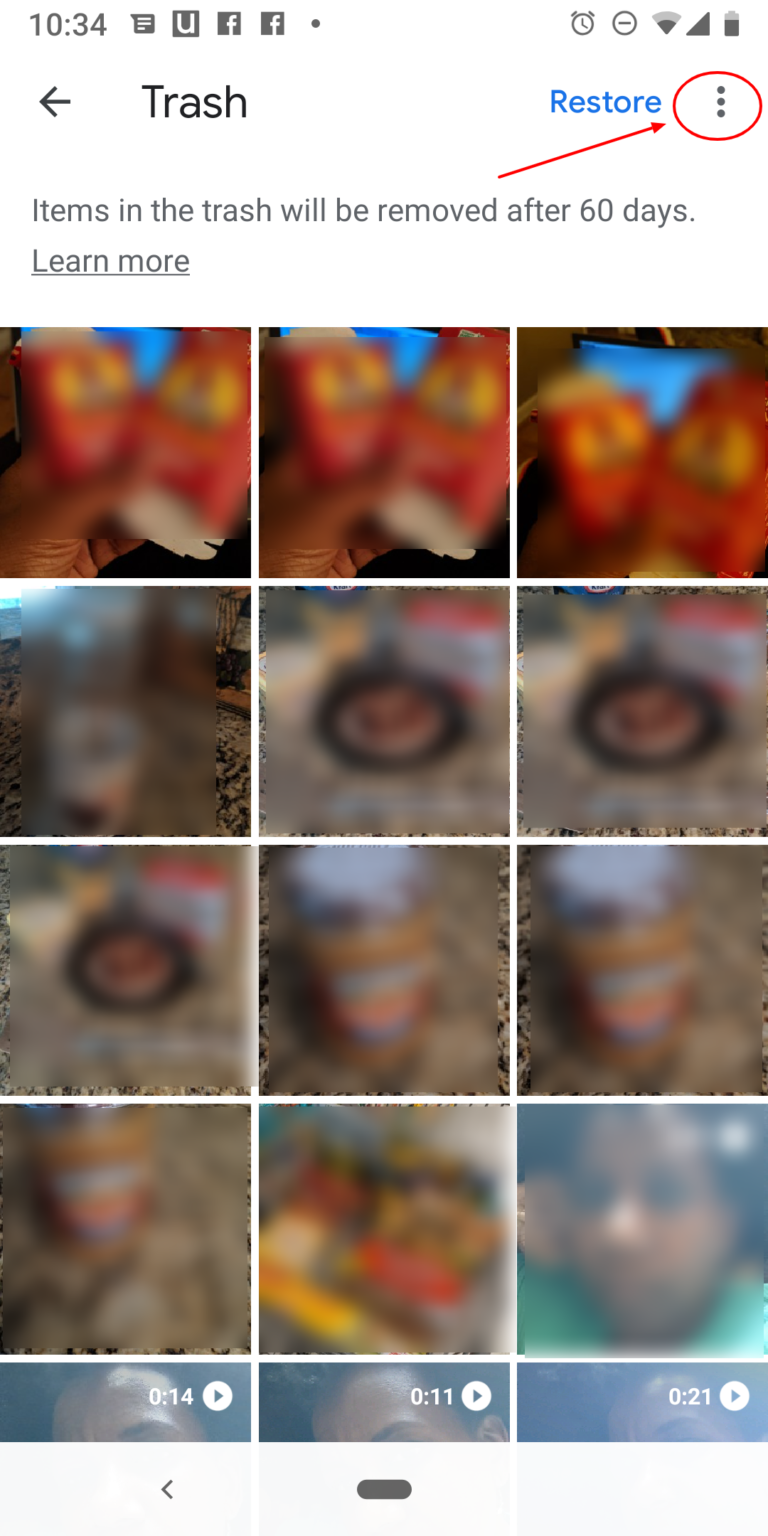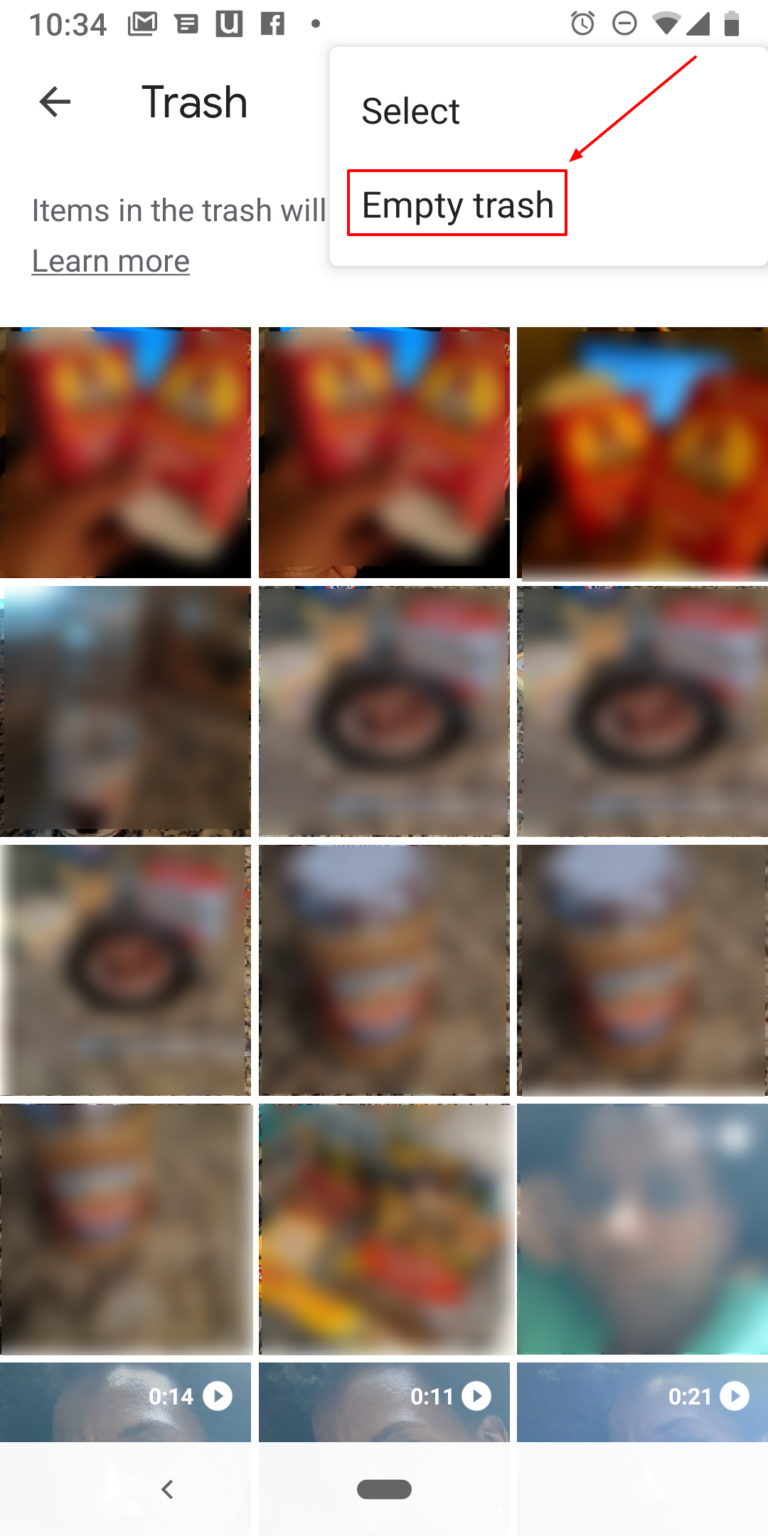 5. You will see a message that reads, 'Permanently delete [number] items. If you're ready to delete your Google Photos click 'Delete.' If you don't want to delete them yet, click on 'Cancel.'
6. You will see a message that the trash is emptying.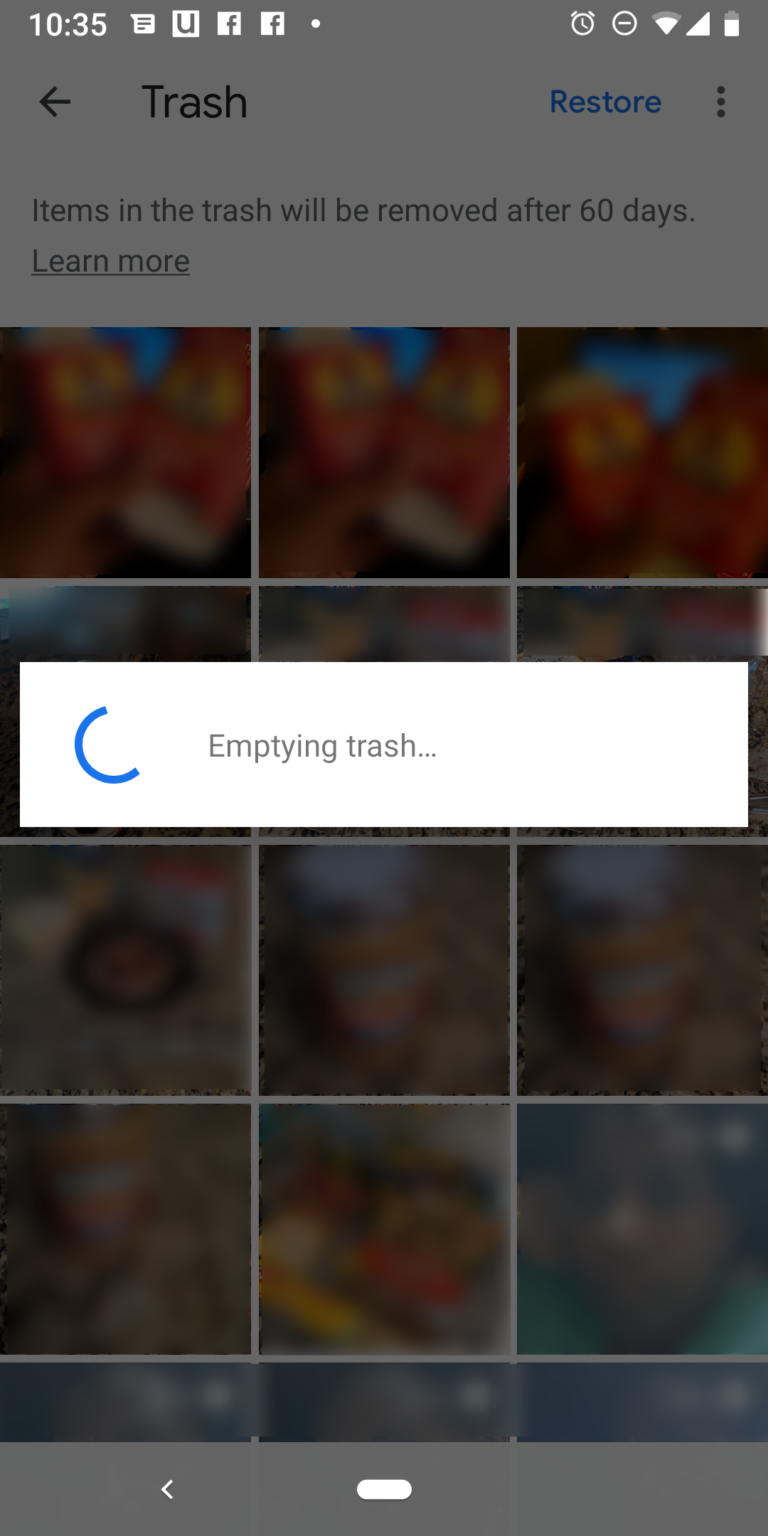 7. When your Google Pixel is done emptying the trash, you will see a message that says, 'No items.'
There you have it, your Google Pixel should no longer be full!
As always if you have any questions about this post or anything related to social media or your Google Pixel, feel free to schedule a free 15-minute consultation.
Romona Foster is the Social Media Trainer and Consultant at Social Media How To's with Romona. Romona teaches small businesses and nonprofits how to use Facebook, LinkedIn, Twitter, Instagram, Google My Business — and the best practices of Email Marketing, Online Marketing, Affiliate Marketing, and Personal Branding. She is a featured contributor with Business2Community and is a Constant Contact Community blogger.