Today, I had the great fortune to conduct a training in Arlington, Virginia for a group of small business owners — in partnership with SCORE Washington DC. The title of the workshop was "The Small Business Guide to Twitter." At the end of the workshop, one of the participants asked that I put together a summary of what we covered. So, here it goes:
Getting Started with Twitter Checklist
Setup Your Profile:
☑ Click on 'Edit Profile'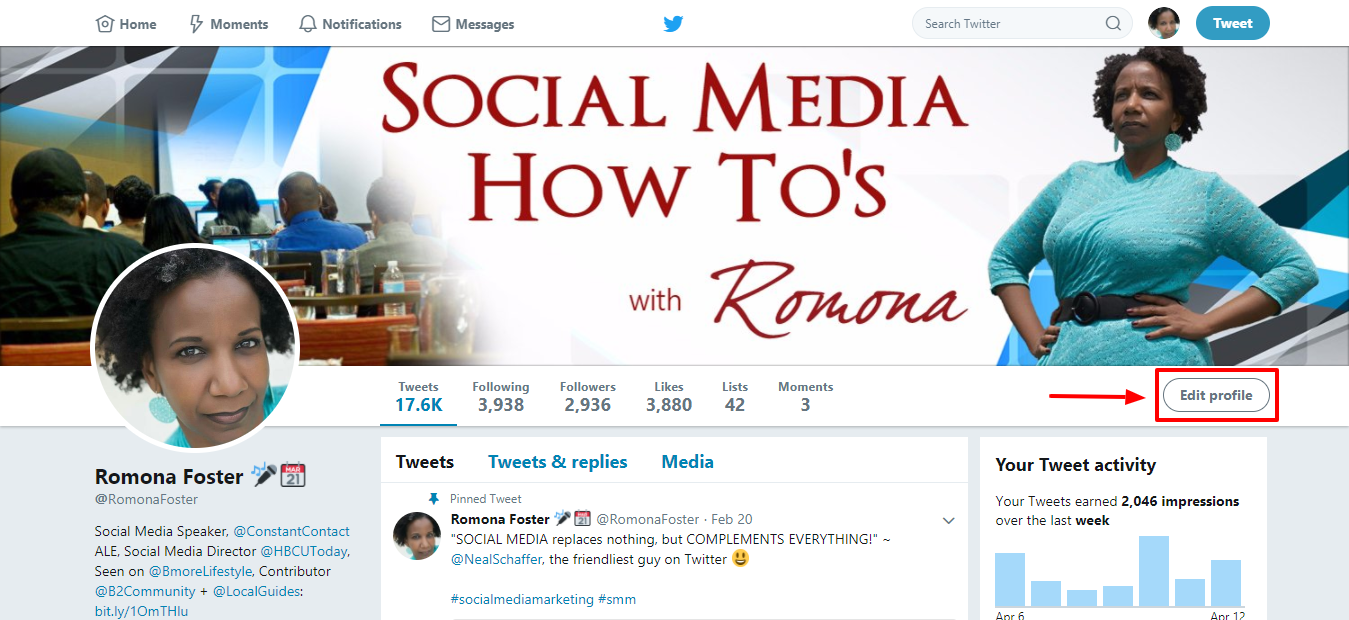 ☑ Click 'Change your header photo.' Upload a 1500 x 500px header (JPG or PNG) image. GIF's are not allowed in the header. Then click 'Change your profile photo'. For the profile photo, upload a 400 x 400px logo or headshot. You may use either JPEG, GIF or PNG file formats here. Remember to click 'Save changes'.

☑ Edit your bio. Be sure to give people a reason to follow you. Tell them who you are, what you do and what you can help them with. Enter your city, state and website address. Also, match the Twitter 'Theme color' with your brand theme. Remember to click 'Save changes'.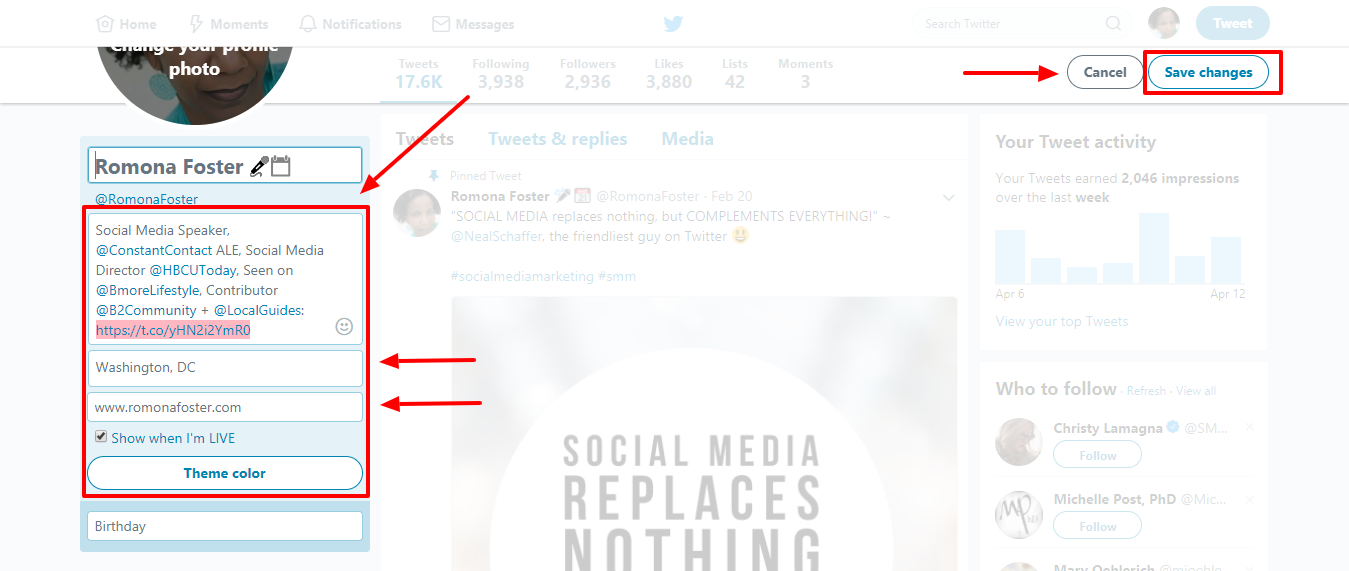 Some Twitter Content Best Practices:
☑ Search for content to post by setting up industry specific keyword / topic queries with Google Alerts. You must have a Gmail account to get these alerts sent to your email address. Some suggested queries would be your name, your company's name, competitor's names, your niche or industry, keywords that your potential clients would search for when they are looking for your services. Stay away from industry words if your clients don't use that language (ex. don't use the term Conjunctivitis if your audience uses the term Pinkeye).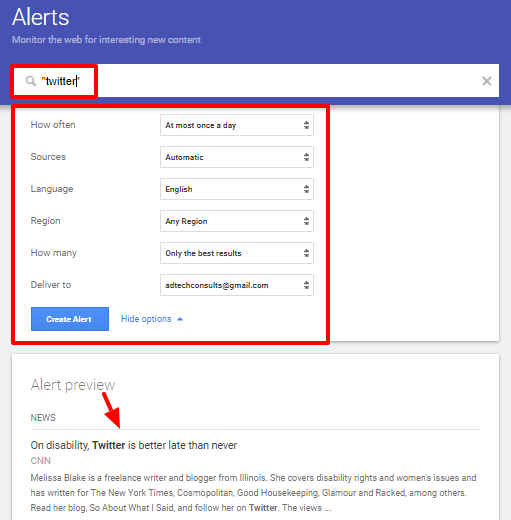 ☑ Tweet with photos or GIFs. Click on the blue 'Tweet' button. Type your tweet text. Add a call to action such as a link to a blog post, article or maybe to your calendar. Add relevant hashtags (between 1 and 2; no more than 3) Click on either the photo icon or the animated GIF icon. Upload your photo or search for a GIF using relevant keywords, and click on the Tweet button.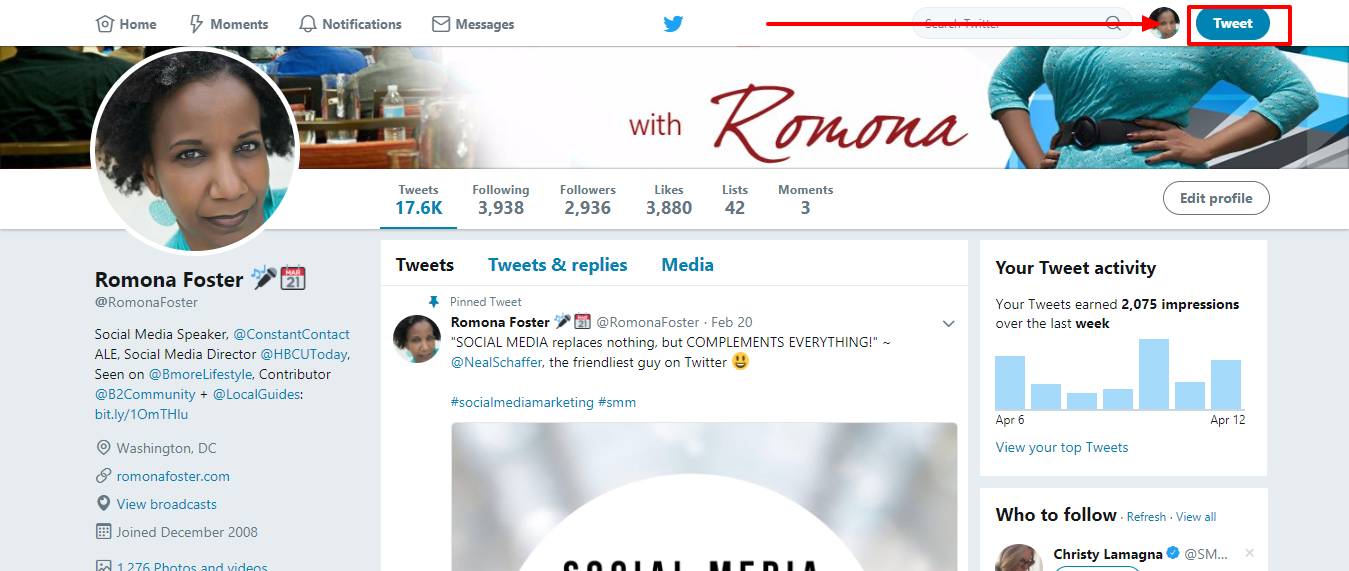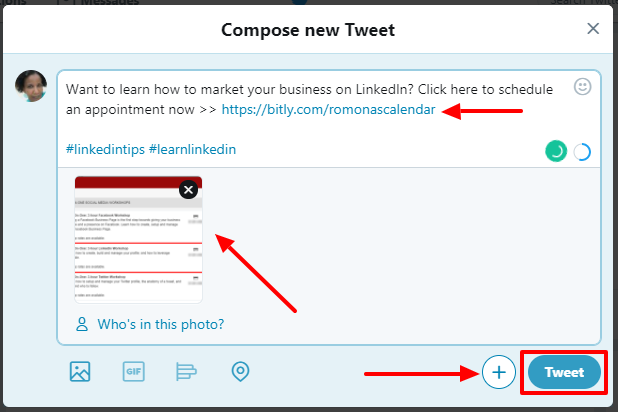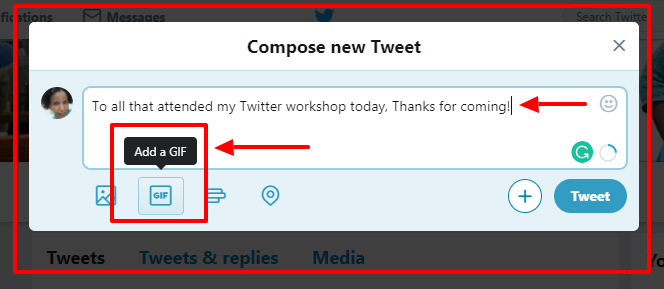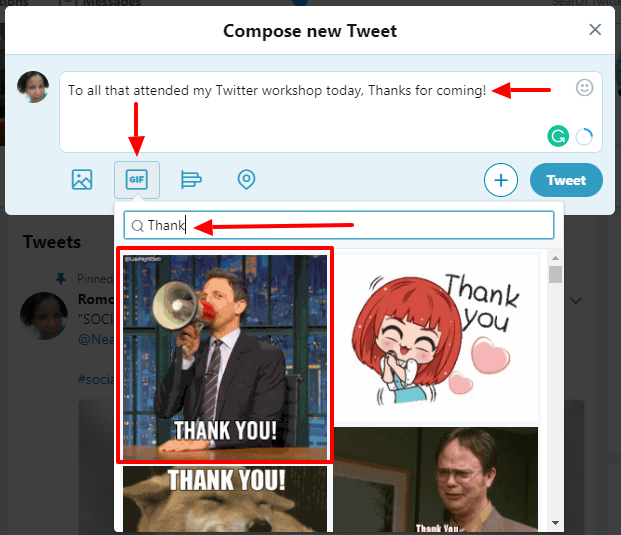 ☑ You can shorten your links with the Bitly URL shortener. This will make your posts look neater. Though you can use Bitly without creating an account, I recommend that you go ahead and create an account as this tool will track link clicks. To create the link, copy the URL from the article or website whose link you want to shorten. Login to bitly.com. Click on the orange drop-down arrow on the 'Create' button and choose Bitlink. Paste the article URL from the article into the 'Paste Long URL' box. Now, either click on the 'Copy' button to copy the shortened URL and paste it next to the text in your tweet or click on the 'Share' button to tweet the shortened URL with some text onto Twitter.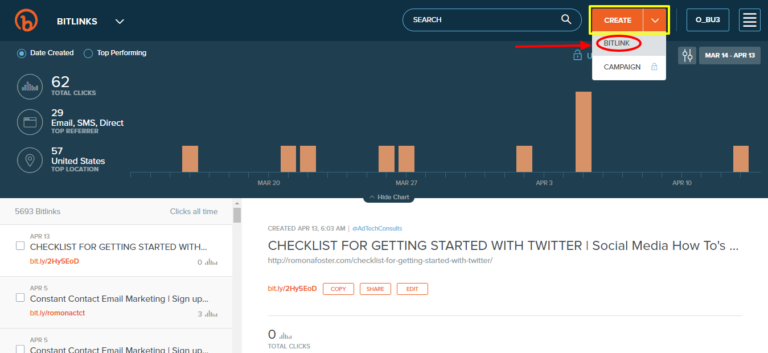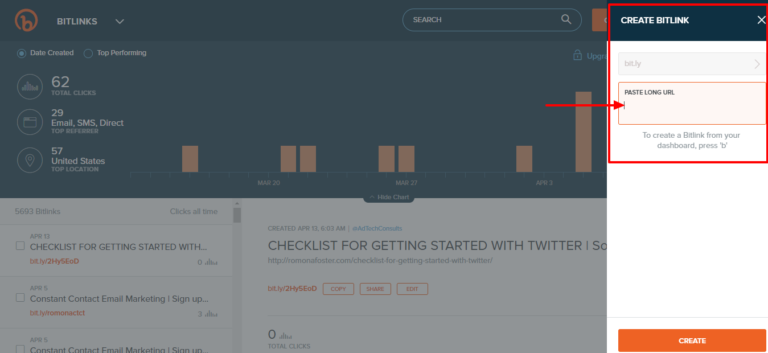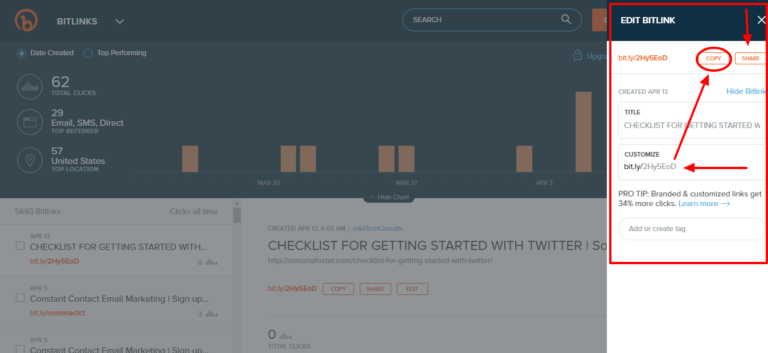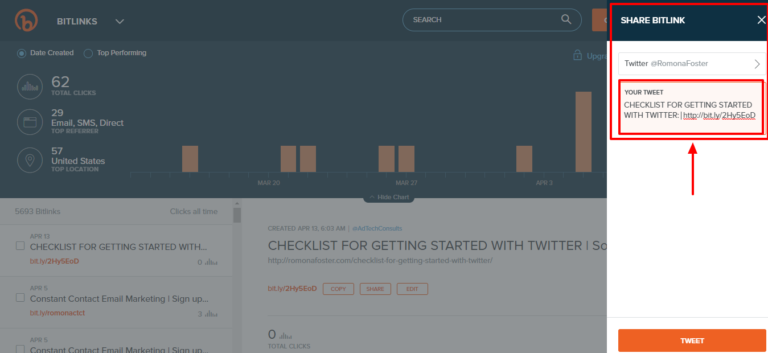 ☑ Tweet like you're having a conversation with a client or customer. Ask questions, give advice, and most importantly, listen so you can answer questions. This will show them that you care about them.
☑ Keep track of what you'll be posting by creating a 30-day content calendar.
☑ Setup an automatic social media scheduling tool such as HootSuite, Buffer, or Sprout Social.
Tips for Following:
☑ Search for your target audience using industry keywords and follow them to see their tweets in your newsfeed. Remember to engage with them by clicking on the like, retweet and comment icons! Also, follow industry experts, news outlets, publications and others who may be sharing valuable content for your target audience — and retweet, like and comment.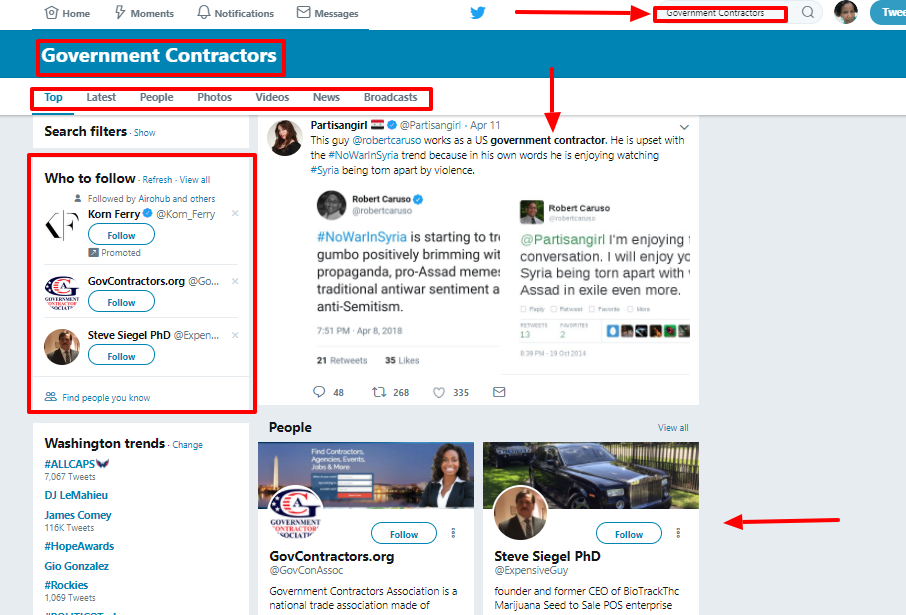 ☑ Search for industry hashtags and join the discussion. Look for questions that you can answer and respond to them.
☑ Let people know you're on Twitter and make it easy for them to follow you. Add a Twitter follow button or icon on your website, in your email marketing campaigns, on your brochures, and on your business cards.
That's it. I hope you find this guide to getting started with Twitter helpful … and thanks for attending the workshop!
If you'd like to schedule a one-on-one social media session, click here.
Source:
Twitter Image Size 2018: The Right Size for Your Pictures on Twitter
Romona Foster is the Social Media Trainer and Consultant at Social Media How To's with Romona. Romona teaches small businesses and nonprofits how to use Facebook, LinkedIn, Twitter, Instagram, Google My Business — and the best practices of Email Marketing, Online Marketing, Affiliate Marketing, and Personal Branding. She is a featured contributor with Business2Community and is a Constant Contact Community blogger.