I have been trying to decide whether to cancel my YouTube TV membership for about a year now because I just simply don't watch TV much. I only had it because I love the old, black, and white movies on Turner Classic Movies and King of Queens reruns.
I was trying to decide whether watching these shows once or twice a month was worth the $49 a month fee.
Well, today's news regarding the YouTube TV price increase to $65 has helped me make that decision. As a current YouTube TV subscriber, it kind of feels like a slap in the face for them not to allow us to continue paying our current price, but it is what it is.
Anyone that knows me knows that I love all things Google, but I finally pushed the cancel button! My YouTube TV subscription will end on July 29th. 😥
If you're wondering how to cancel your YouTube TV subscription, as sad as that may sound, just follow these steps. You'll want to read to the end because I also share with you where to find and watch free and low-cost movies online.
These instructions are for Android mobile phones, but if you're canceling from your laptop, they are pretty much the same. Simply go to your YouTube settings and follow along.
Step-by-step Guide to Cancel Your YouTube TV Subscription:
1. Open up your YouTube TV app. If you notice in the screenshot, you will see that YouTube has posted a price increase warning, 'New price, more to watch' as soon as I opened the app. The warning explains that they've added 8 channels, including Comedy Central, MTV, Nickelodeon, VH1, and more. It further says, Your base plan will change to $64.99/mo after July 29 — with the option to click on the blue 'GOT IT' button or 'LEARN MORE' link.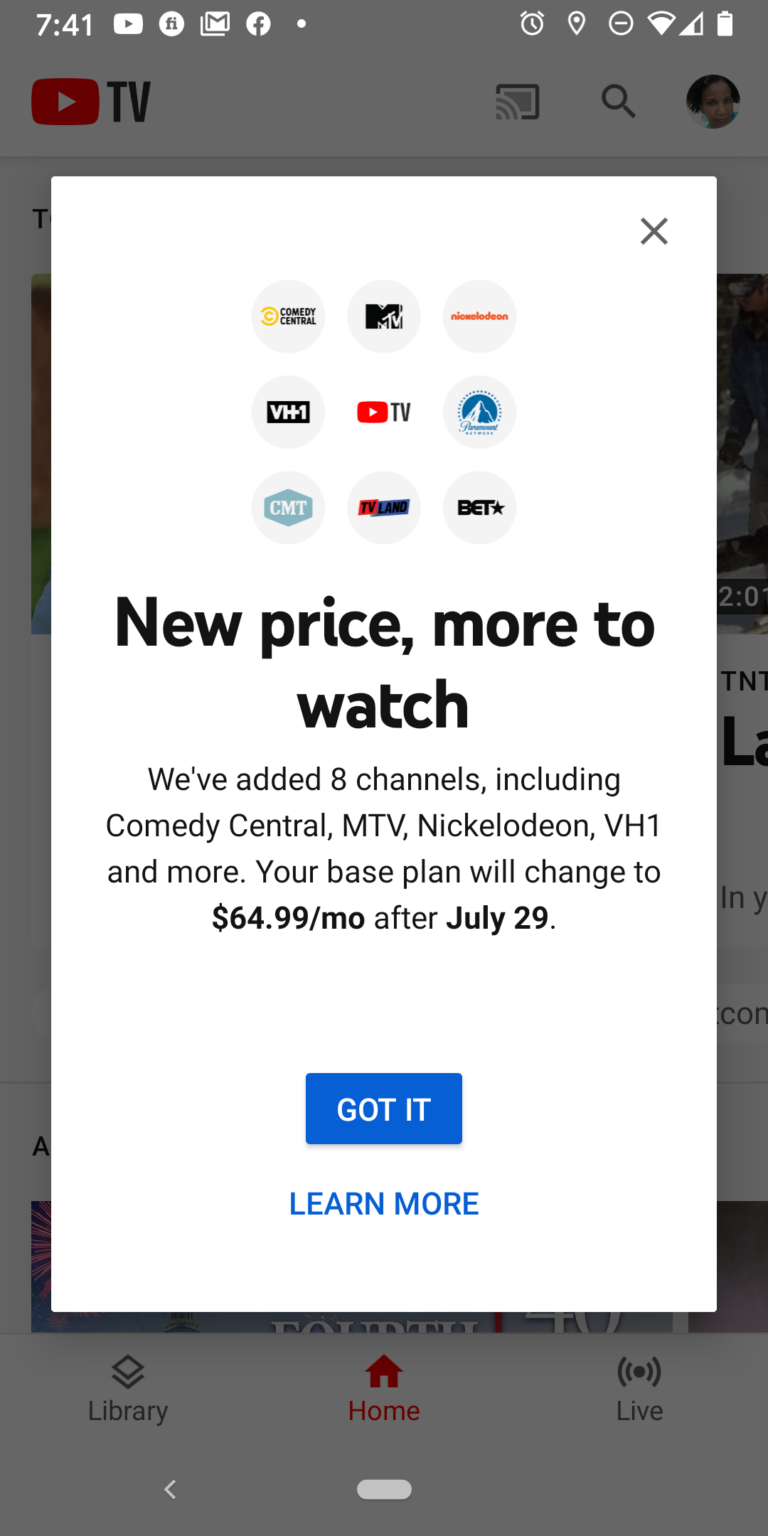 When I clicked on 'LEARN MORE' it took me to a Google Support page: 'Info about YouTube TV price changes'. If you want to read it, I dropped the link in the related articles at the end of this post.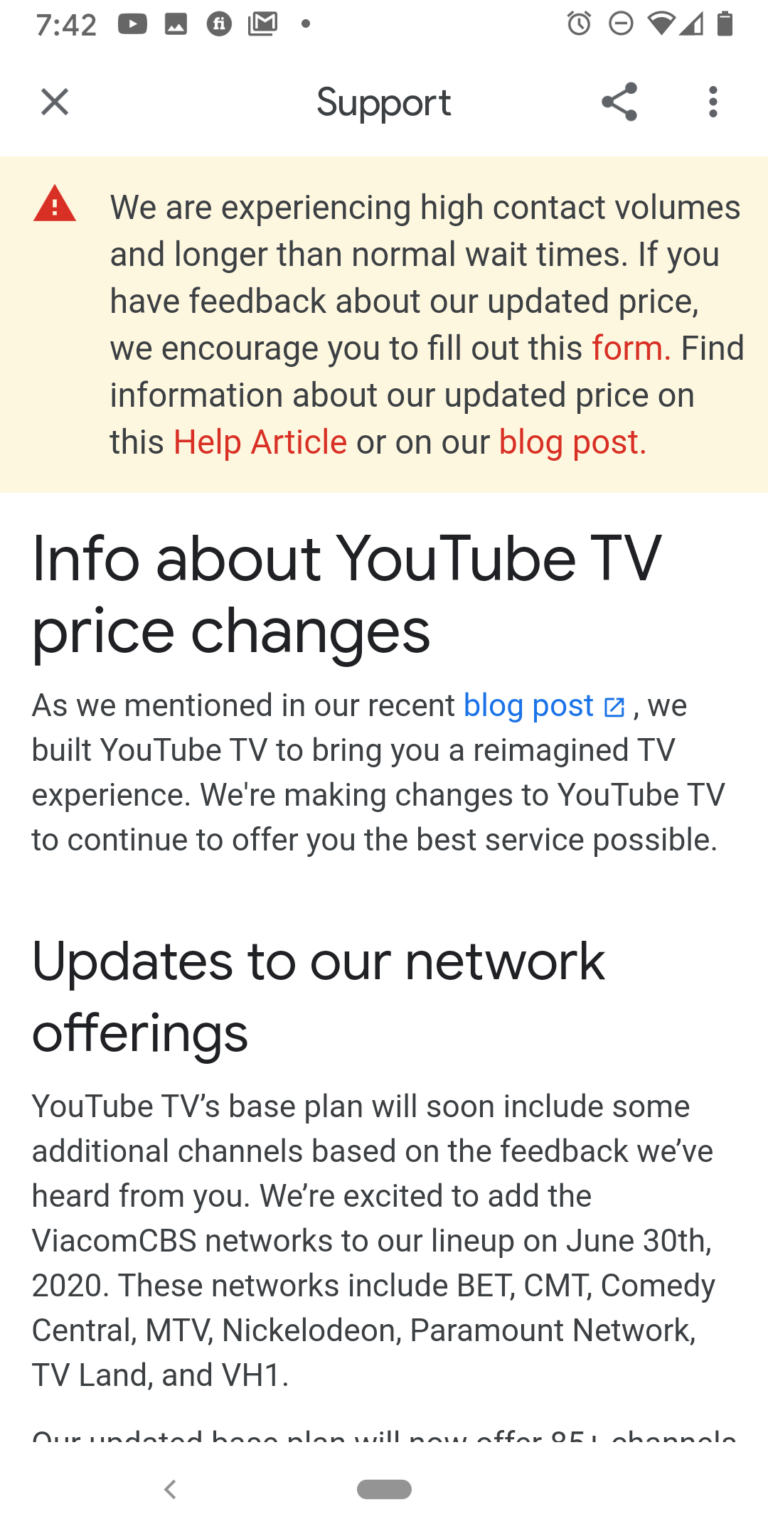 2. Click on your profile photo or circle icon in the upper right-hand corner of the app.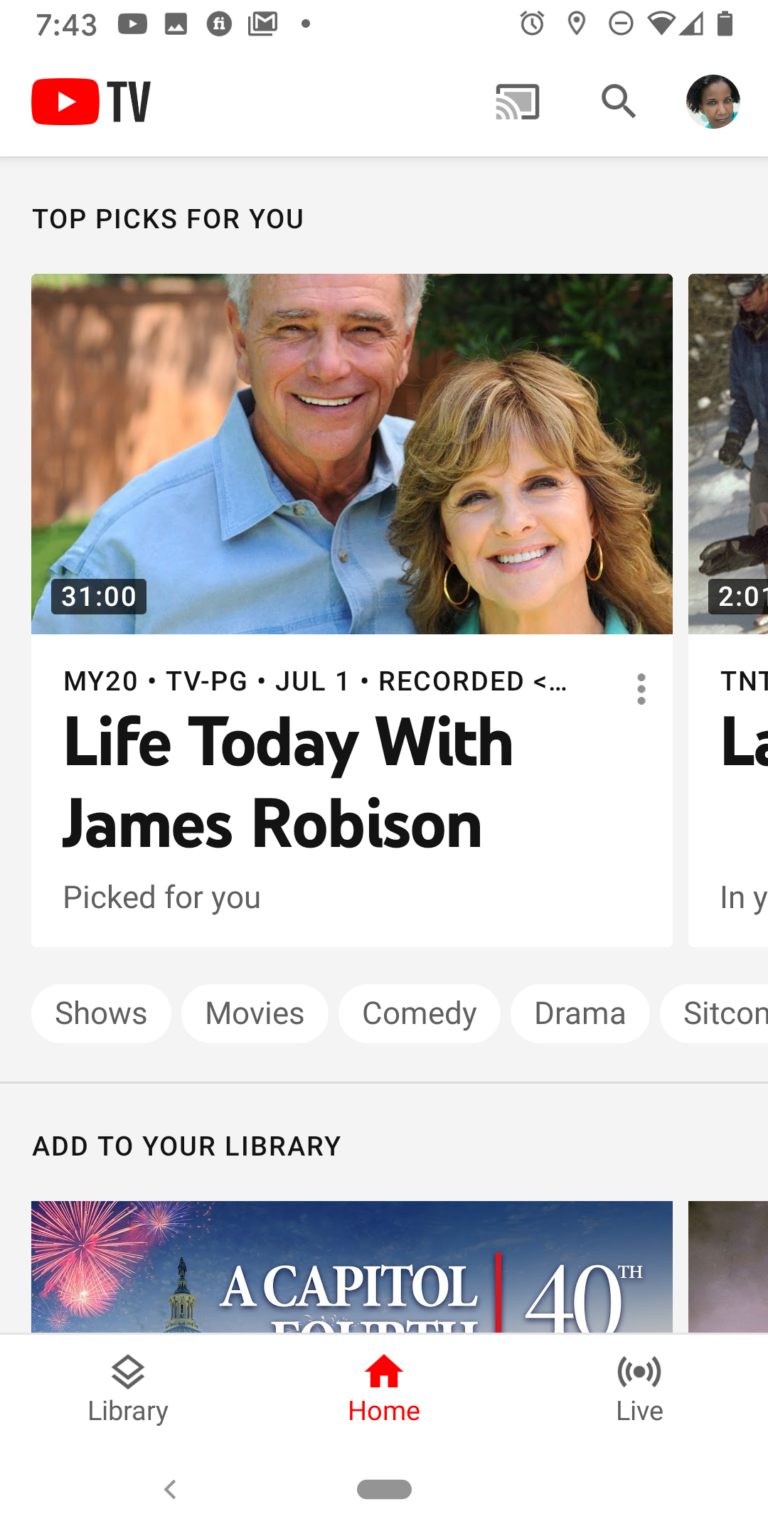 3. Now, click on 'Settings'.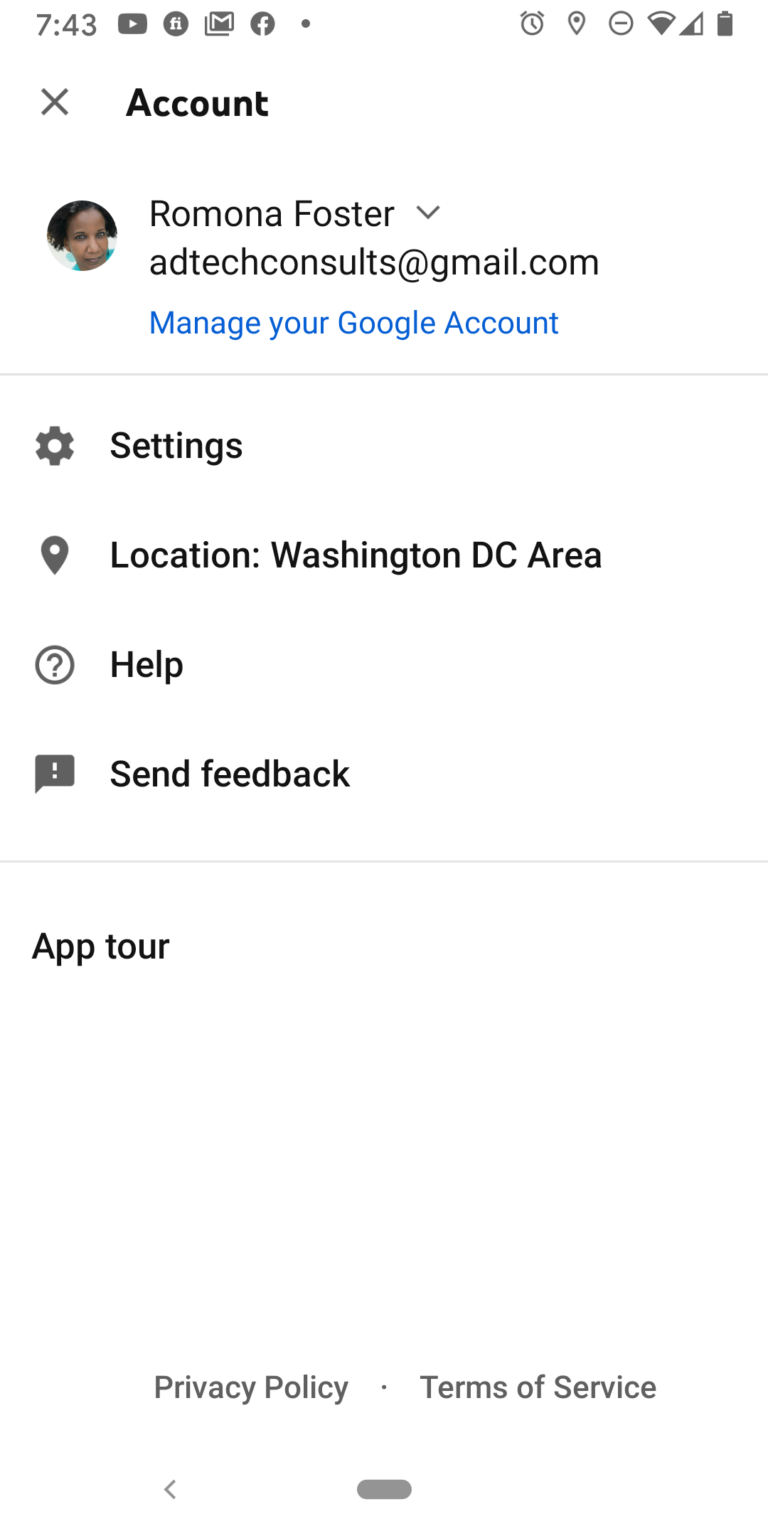 4. Click on the 'Membership' link.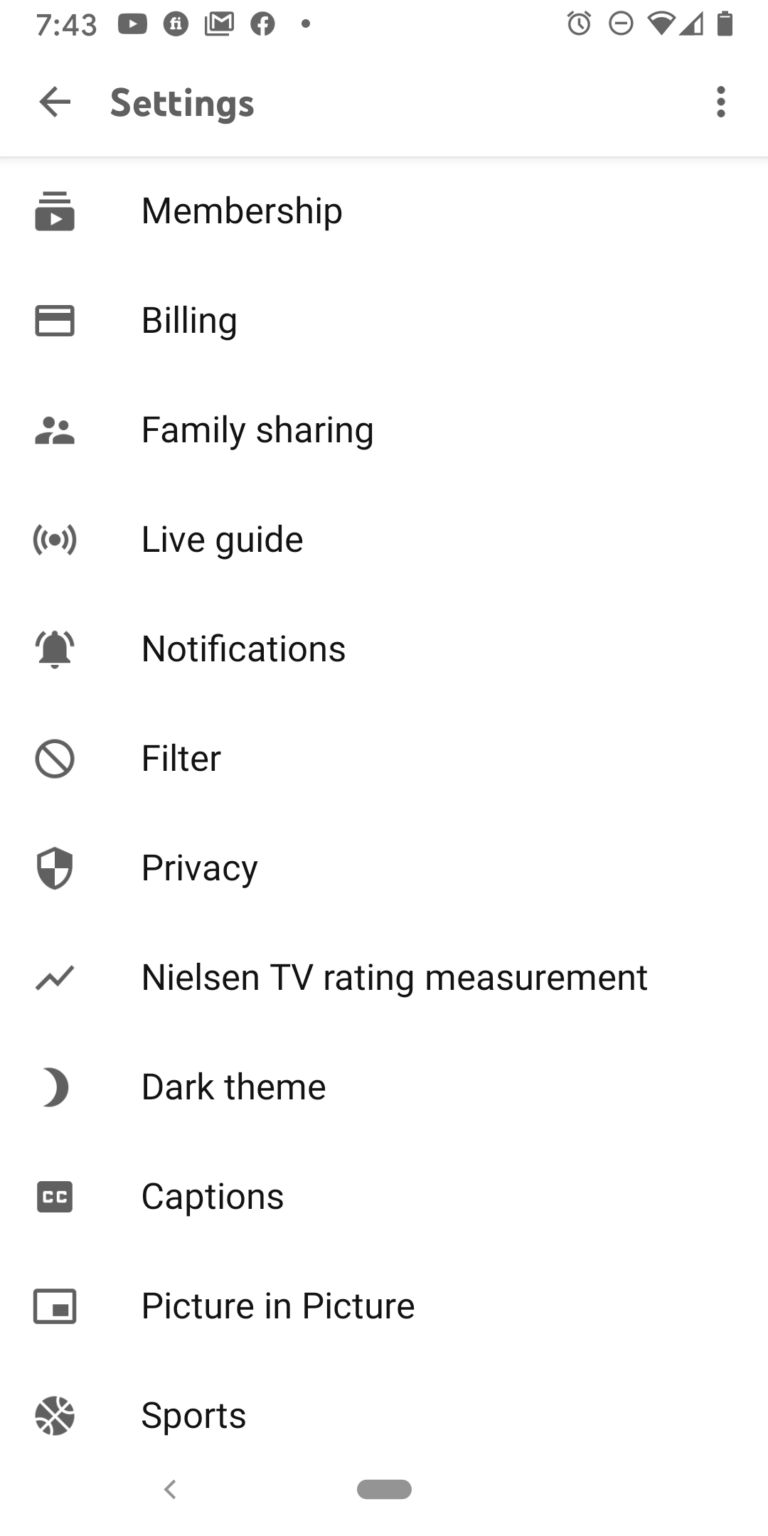 5. On the next page, you will have the option to pause or cancel your YouTube membership. Click on 'Pause or Cancel Membership' where you see YouTube TV $49/mo. (or whatever your cost is).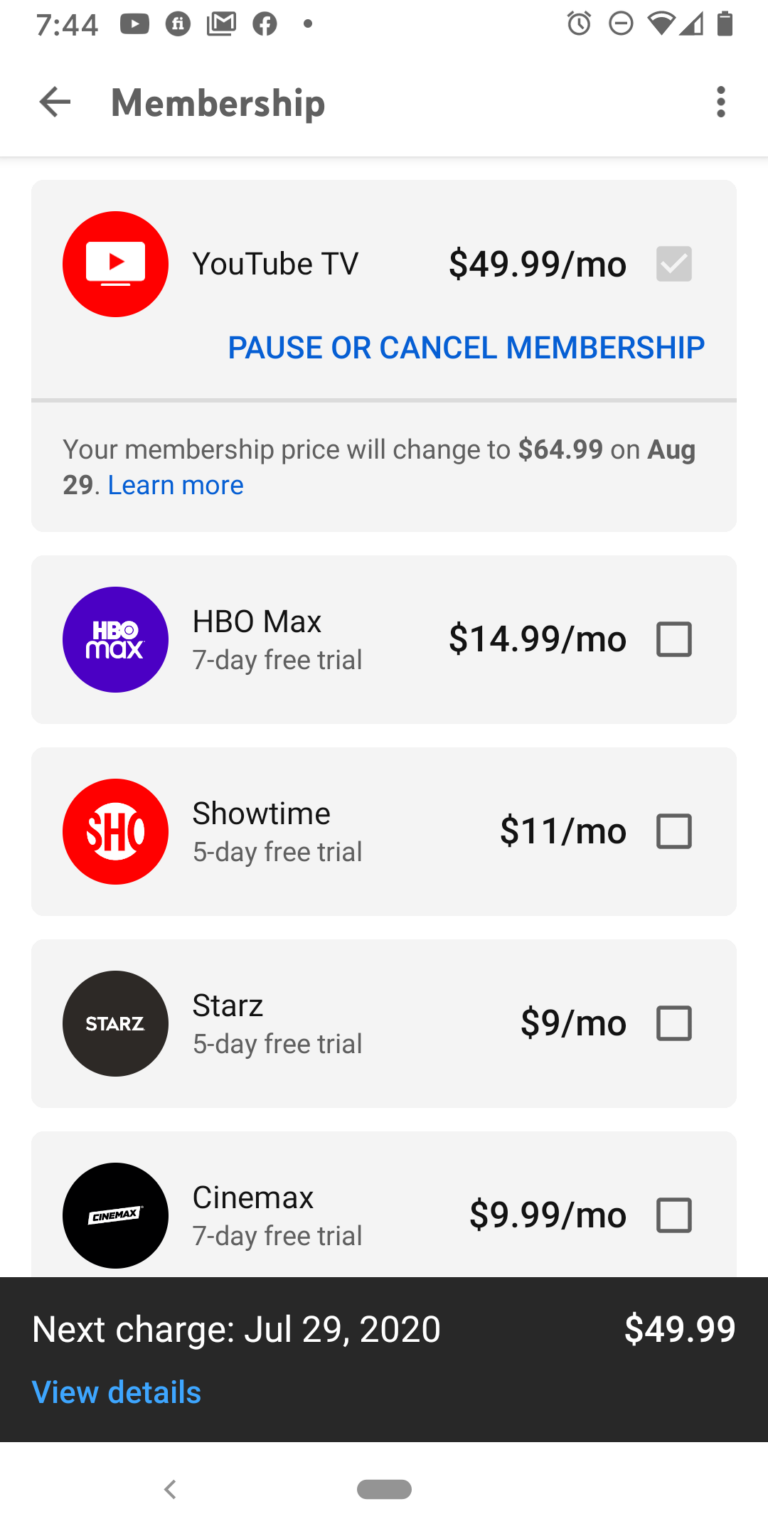 6. When you get to the 'Pause or Cancel Membership'screen, you will be able to choose how long you want to pause your membership. If you want to pause your membership, use the slider to determine how many months you want to pause it. Then, click on the blue 'Pause Membership' button. Keep in mind that even if you pause it you will still have to pay the new rate when the month is up.
You will also see the option to 'Cancel membership'. Click on 'Cancel' to cancel your YouTube TV membership.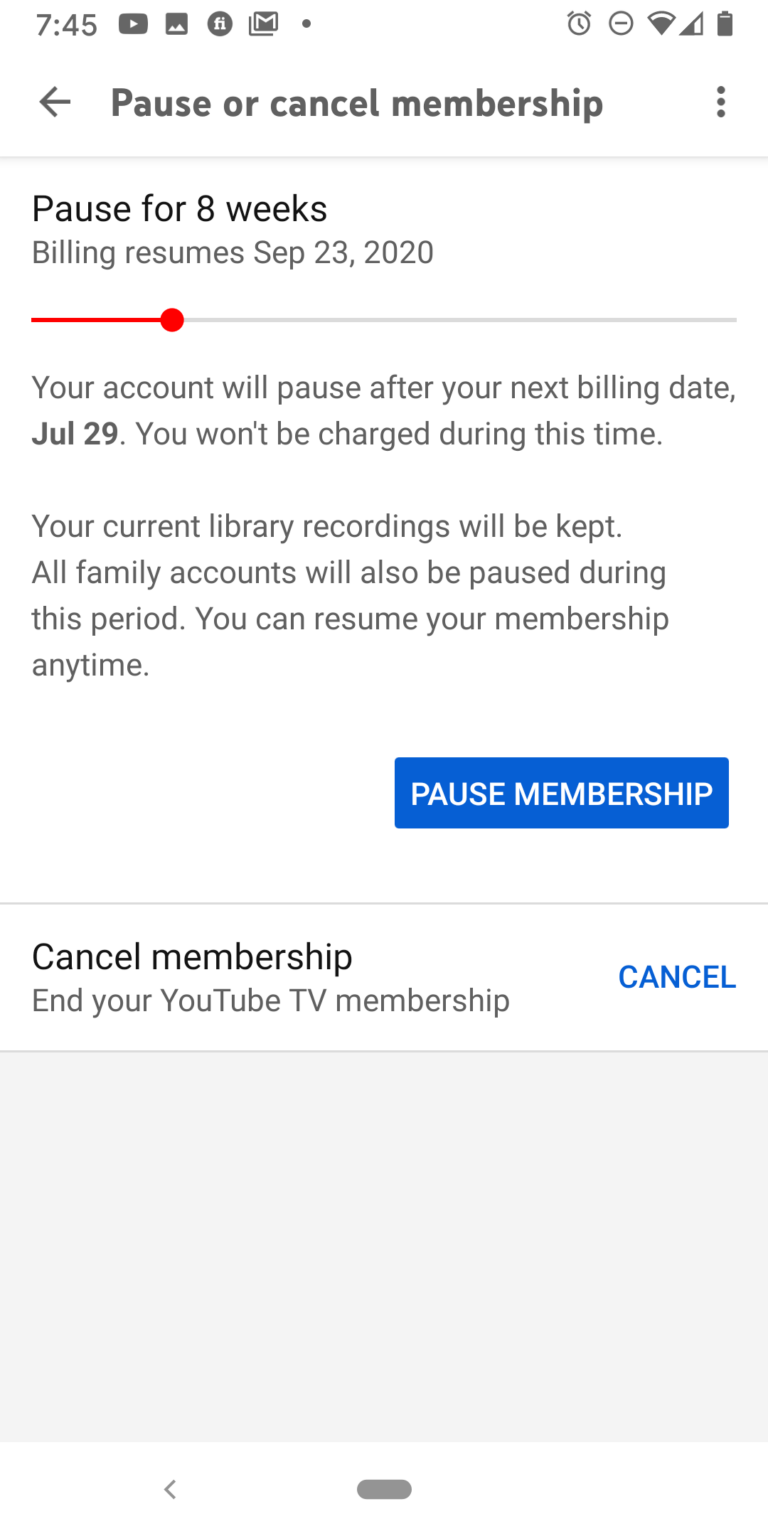 7. If you chose to pause your membership. You won't have to do anything else, except when you are ready to start your membership again, you'll have to unpause it.
If you are canceling your membership, you will see the 'Cancel membership' screen where you will be asked for a reason why you want to cancel. I, of course, selected 'Cost' but the other options are:
Missing shows or network

Technical issues

Confusion about how it works

Device compatibility

Ads experience

Other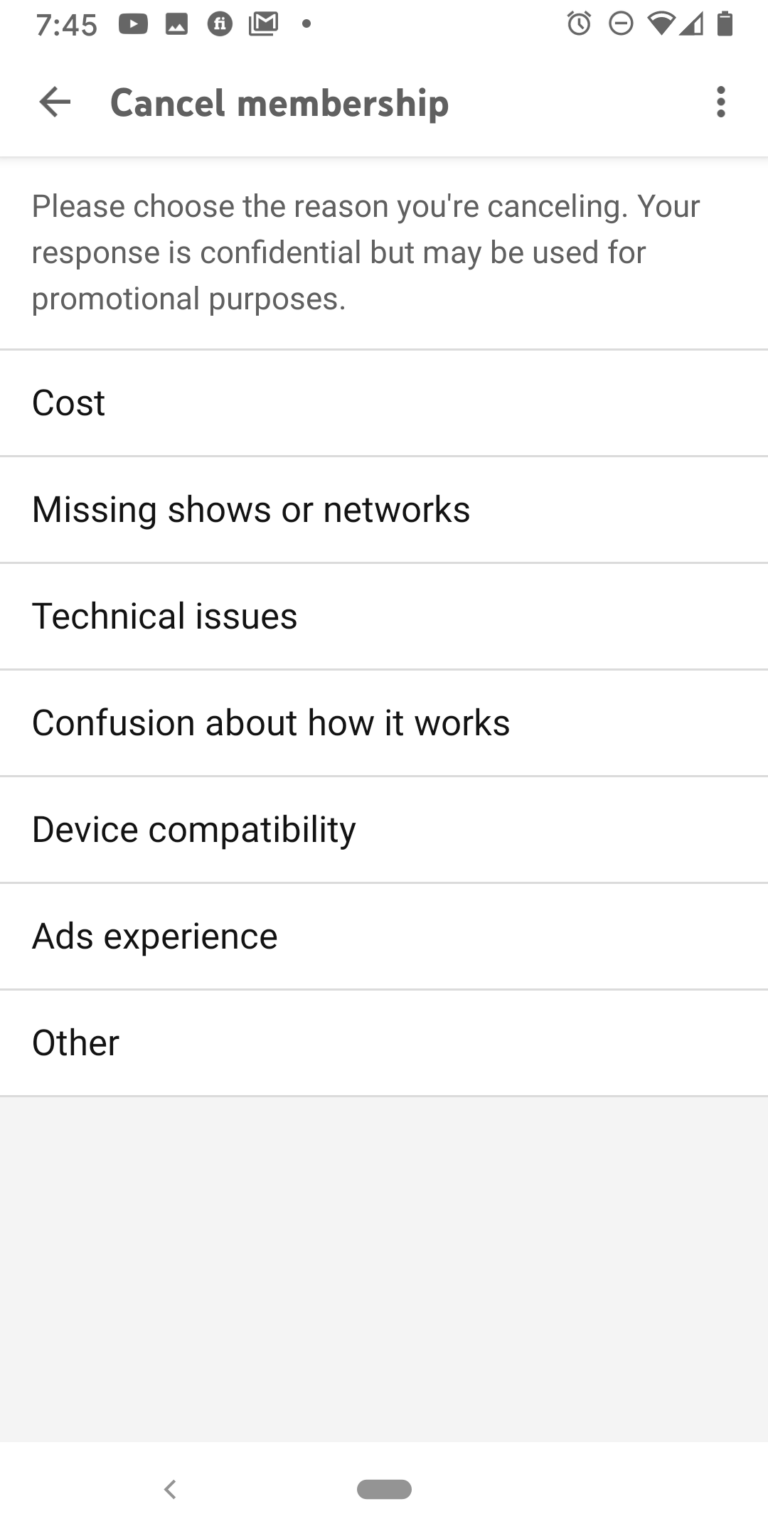 8. The 'Cost' screen is where YouTube and I get emotional. They try to get me to stay by telling me I can invite more family members to share my YouTube TV account or pause my membership if the price is an issue at the moment. Translation, please don't leave me. 🙁
I paused but had to finally click on that big blue "Continue Canceling' button.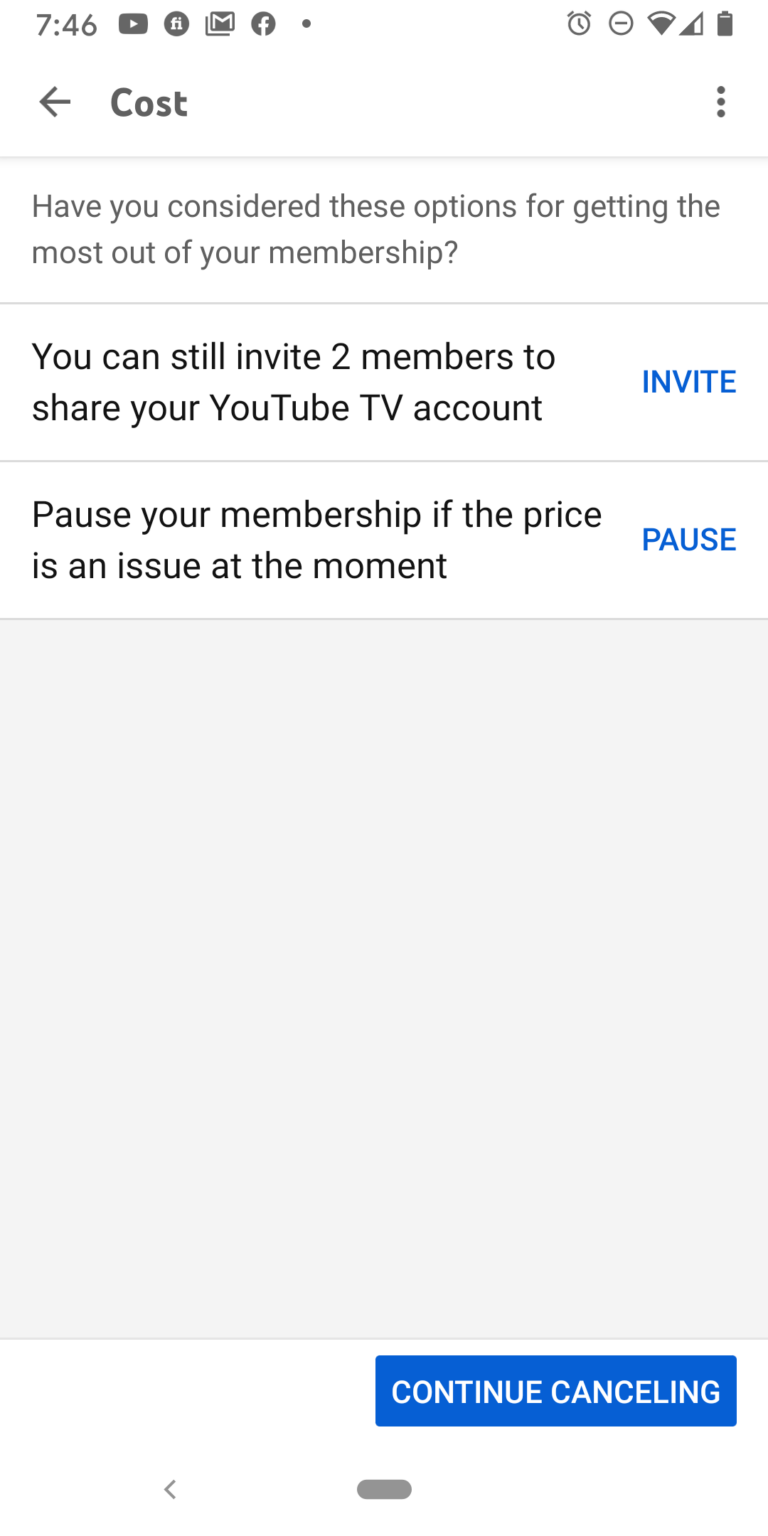 9. It then brought me to a final goodbye message, 'We'd hate to see you go…' reminding me of everything that I would miss if I canceled.
Again, I had to hit the big blue 'Cancel Membership' button as I stared at the 'Pause Membership' link right next to it.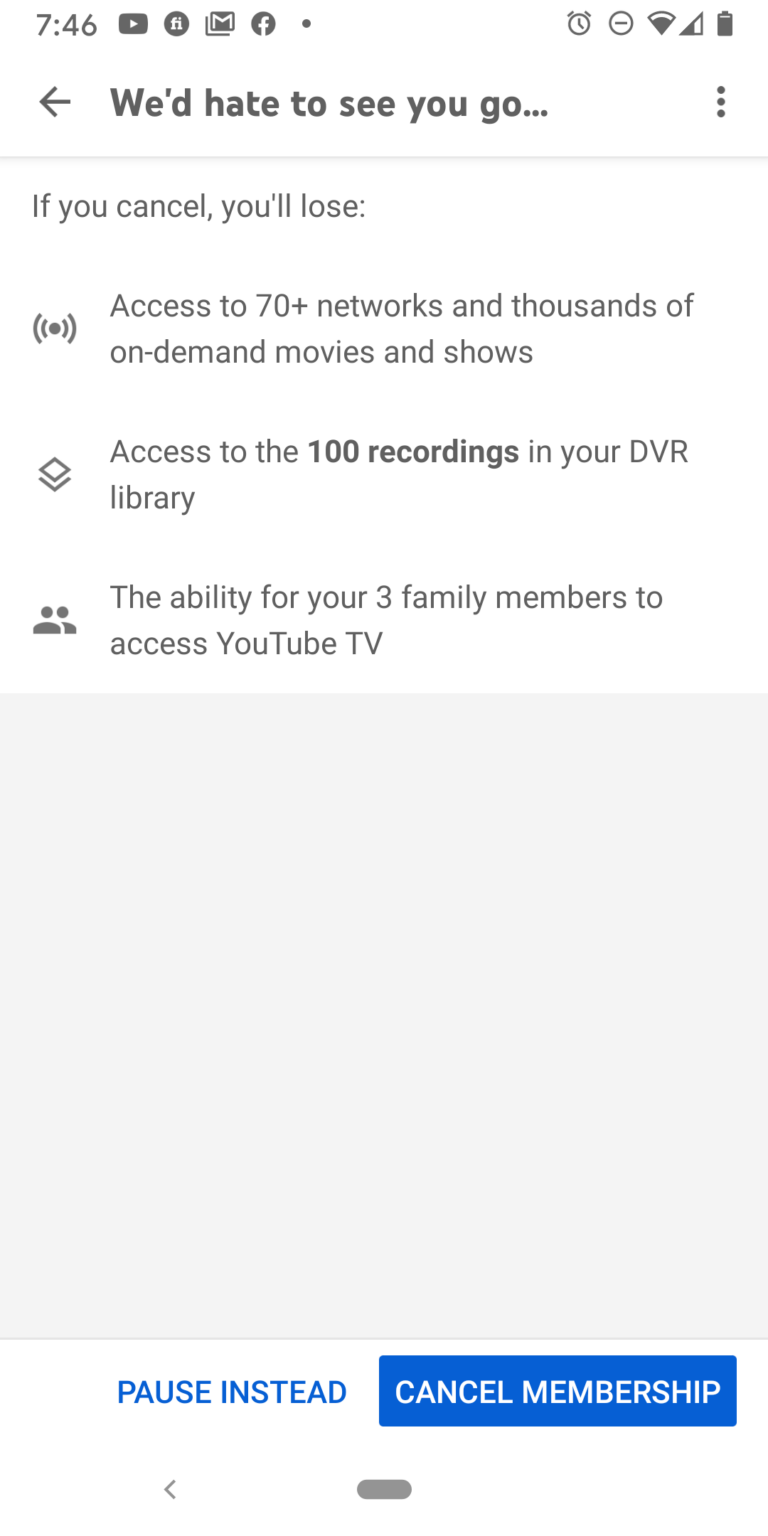 10. Finally, a 'Charges on Jul 29, 2020' $0 screen appeared, and a little more sadness. 🙁
I did go back to 'Settings' and clicked on 'Membership' to see if I really had done this.
I now see a 'Restart Membership' link where it once said, pause, or cancel membership. I couldn't help it. I clicked on it and reality set in …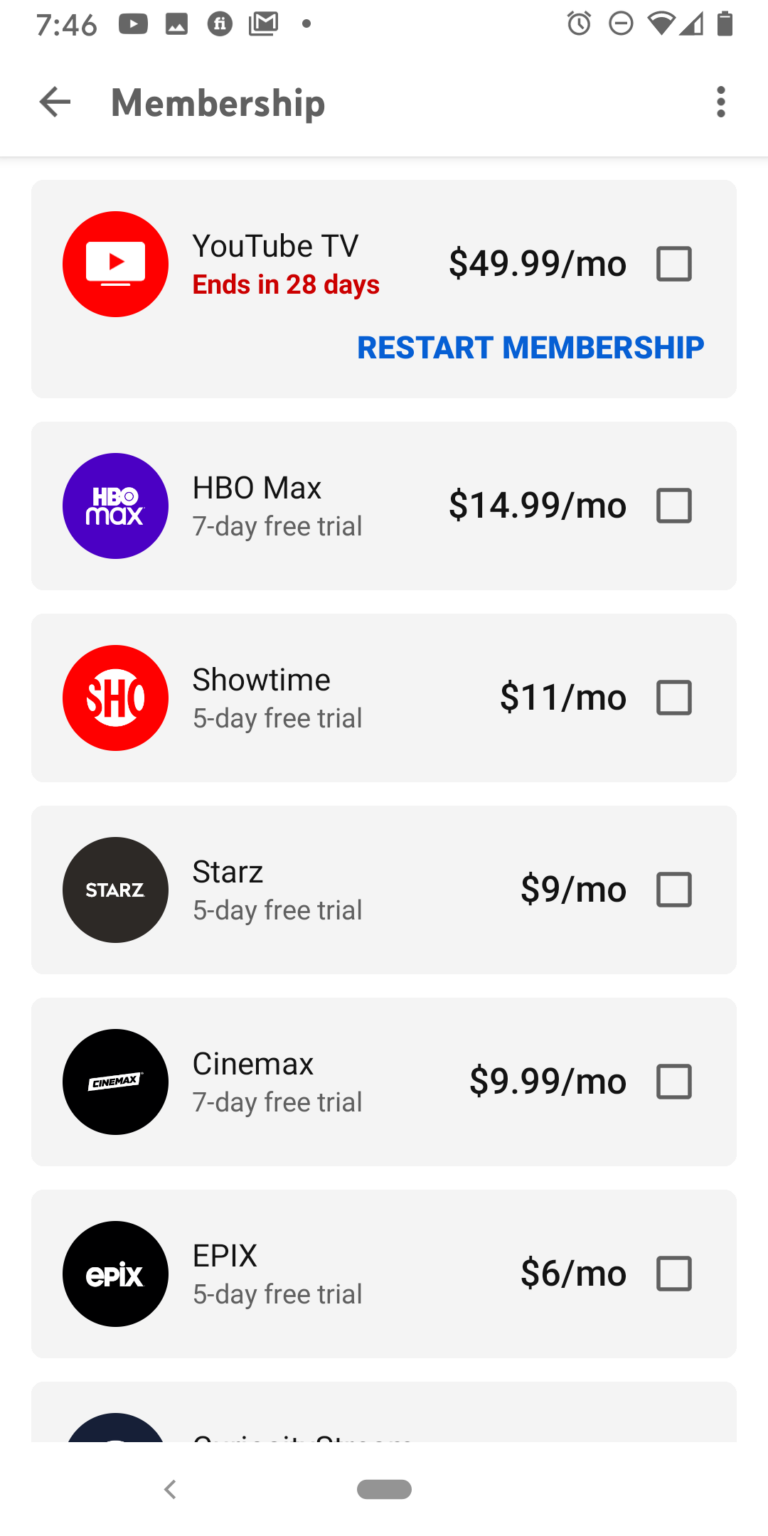 I received a 'Welcome back' message telling me that my membership would be restarted immediately. It said I would be charged $64.99 starting Jul 29th. Yikes! I hit the 'Cancel' link and the relationship was over. No more YouTube TV.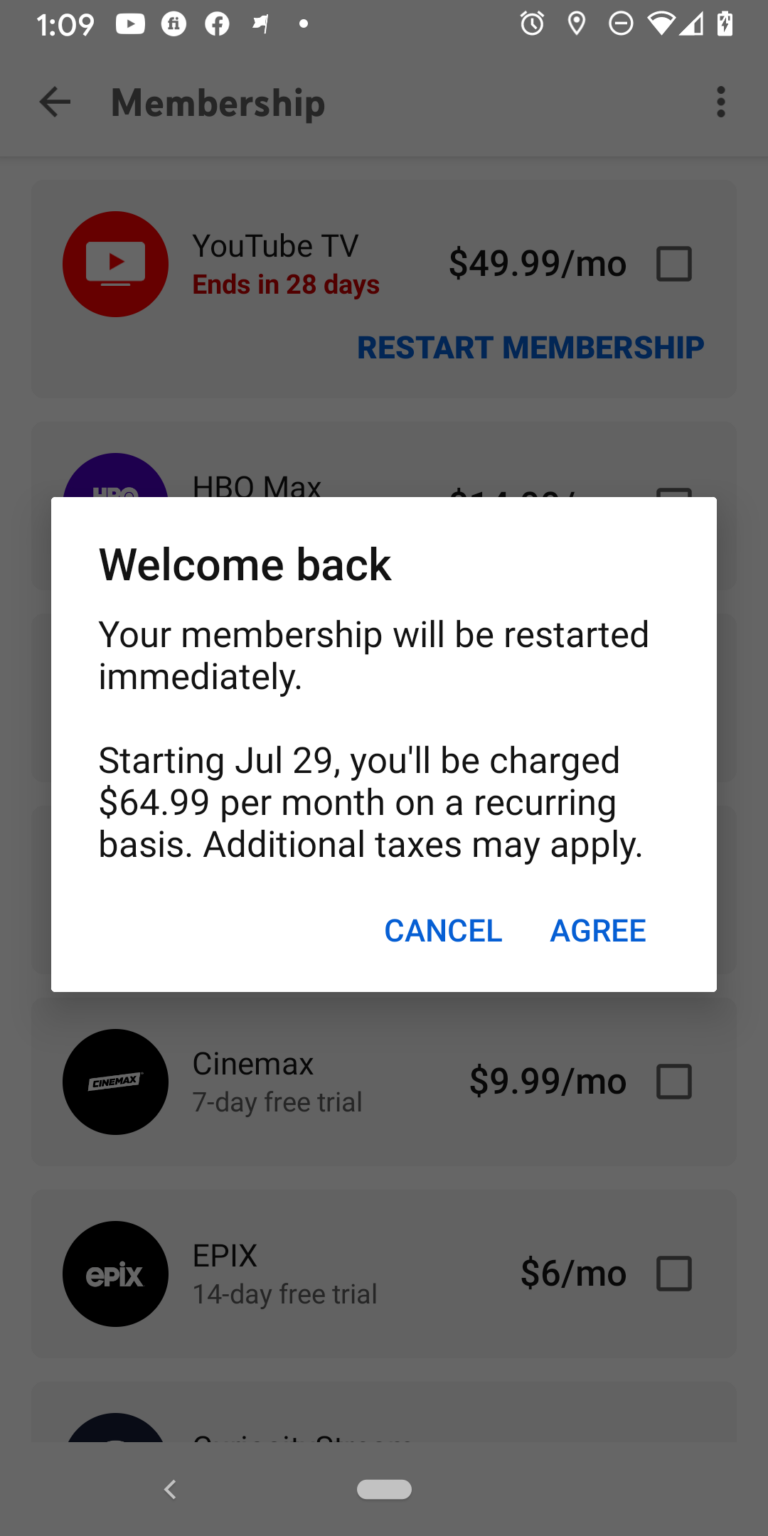 This was painful. I'm hoping Google will change their minds about this, as I was so excited when they launched this service, and even more excited about ditching Comcast's Xfinity cable service.
BONUS:
Where To Find & Watch Free or Low-Cost Movies Online
I'm a YouTube Premium subscriber, so while I was trying to decide whether to cancel my YouTube TV subscription, I started investigating free and low-cost movies that are available on YouTube Premium.
My favorite channel on YouTube Premium is now EncourageTV. They describe themselves as family-friendly, faith-based films. Their movies are free and really good.

I have also purchased and rented popular movies like "War Room" and "Heaven Is for Real." Yes, I love tearjerkers. Don't judge me. LOL! 🙂
     

I usually just type YouTube movies in YouTube's search bar, but what you can do to find movies that you like, is search for comedy movies, family movies, faith-based movies, children's movies, romantic movies, or whatever the genre is that you want to watch. I will say, it is helpful if you have YouTube Premium as it doesn't have any advertising.
YouTube Premium is $17.99/month. I feel that it is worth it because you can find pretty much just about anything on there — and it's all ad-free, which makes it even more worth it.
---
Related Articles:
Romona Foster is the Social Media Trainer and Consultant at Social Media How To's with Romona. Romona teaches small businesses and nonprofits how to use Facebook, LinkedIn, Twitter, Instagram, Google My Business — and the best practices of Email Marketing, Online Marketing, Affiliate Marketing, and Personal Branding. She is a featured contributor with Business2Community and is a Constant Contact Community blogger.